Why Phoenix—of All Places—Has the Fastest Growing Home Prices in the U.S.
Posted by Scott Graff on Monday, May 9, 2022 at 9:00 AM
By Scott Graff / May 9, 2022
Comment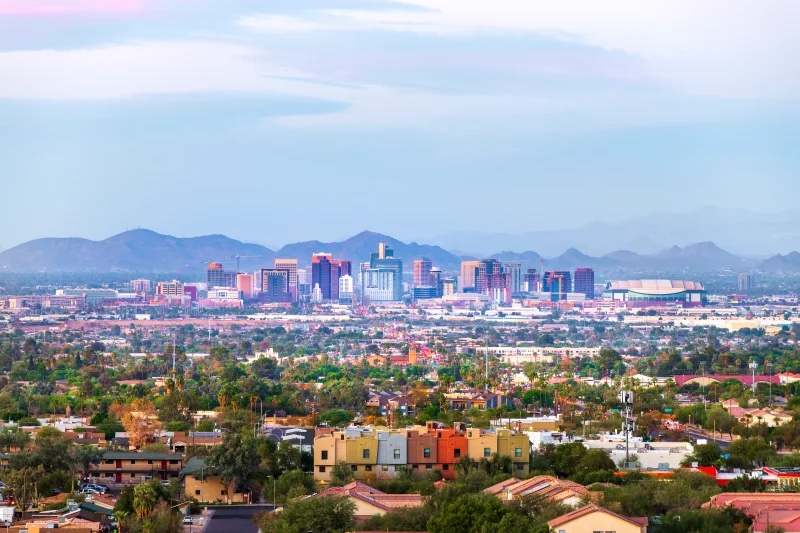 By: TIME
For 33 months now, Phoenix, Arizona, has led the nation in home price increases. In the last year alone, the cost of the median house in the area has risen by a third. Over the course of two years, it's up 57%, yanking rental prices with it. Unfortunately for locals, wages in the area have not been on the same high-speed elevator, growing only 5.3% in 2021. According to a study done by Arizona economist Elliott Pollack, the median home price in the area has risen 216% since 2000, while the median salary has only risen 48%. Pollack estimates that by 2025, only a third of the area's population will be able to afford to buy a home.
At first blush, the demand for homes in Phoenix seems hard to explain. It's uncomfortably hot for several months a year. Its food culture remains uncelebrated. It does not have sexy employers like Amazon or Nike, nor is it a hub for such high-paying industries as finance or tech. As a mid-century city, it's not a place rich in historic buildings or revered cultural institutions. The defining characteristic of life in Phoenix for many years—apart from the dry heat—has been its affordability.
Clearly, some of the same forces are at play there as everywhere: millennials, the largest generation alive right now, have reached the age where they'd like to buy a home. They're competing with retirees that the so-called Valley of the Sun has long attracted. Local builders are experiencing the same supply chain snarls that have slowed the pace of new home construction everywhere. And the pandemic has amplified it all, with remote workers looking for somewhere to live that that is affordable and spacious.