VAI Resort in Glendale will become Arizona's biggest hotel
Posted by Scott Graff on Thursday, May 12, 2022 at 9:00 AM
By Scott Graff / May 12, 2022
Comment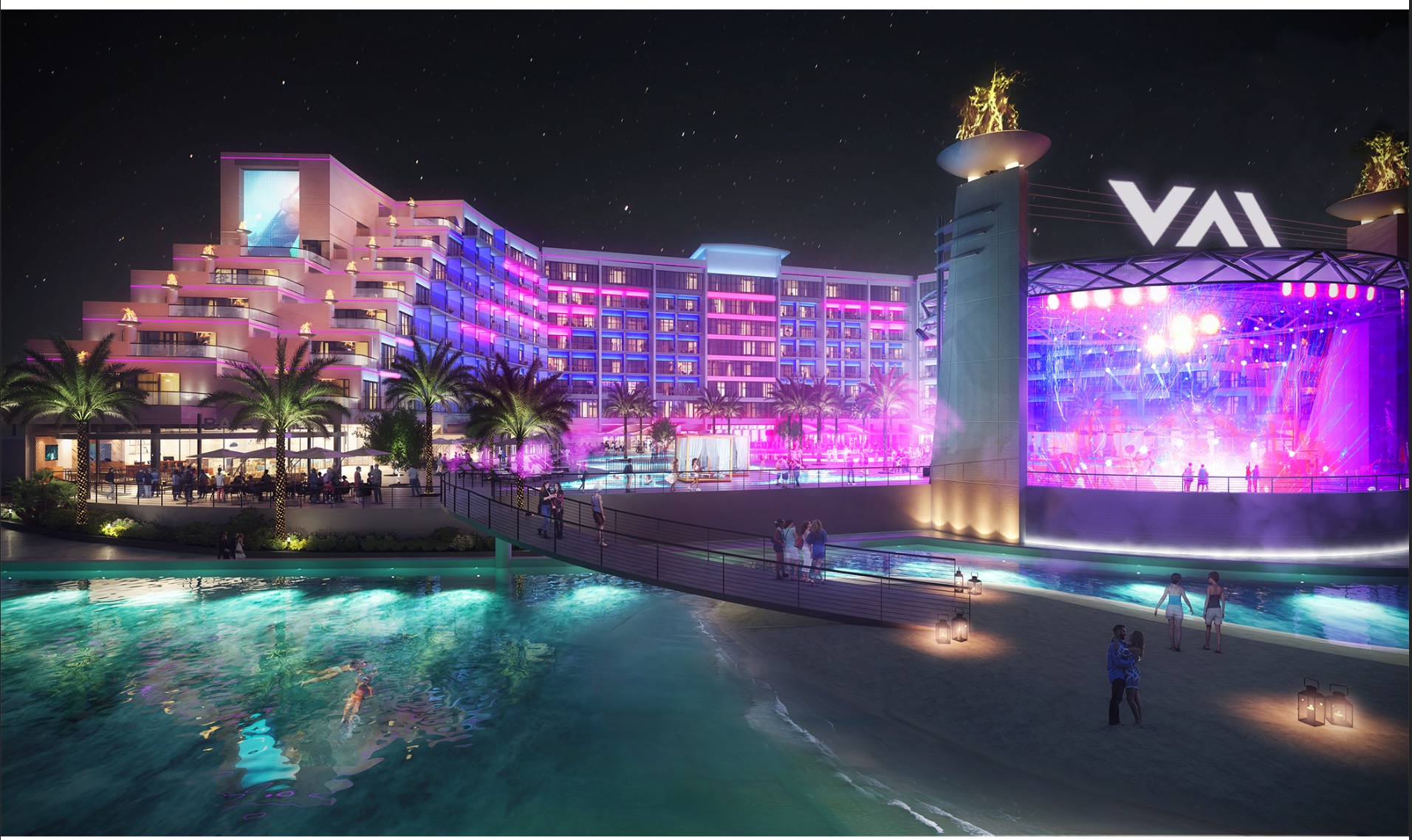 By: AZ Big Media
VAI Resort, the largest hotel and entertainment destination in Arizona, is set to open in late Spring of 2023. With the mission to bring a water oasis to the desert, VAI Resort will be the premiere daylife and nightlife destination in the country.
VAI Resort is currently under construction near State Farm Stadium in Glendale.
VAI Resort will feature over 1,200 luxury hotel suites and rooms, a large state of the art 360-degree concert stage, 13 elevated fine dining concepts, flowing white sand beaches, and pristine Caribbean-blue water. A 52,000 square foot island will be a center point for this unique 60-acre entertainment resort.
Previously announced as Crystal Lagoons, VAI Resort has transformed into Arizona's first multi-dimensional entertainment mecca.
"Growing up in Arizona, it's always been my dream to bring some of the best attractions from around the world right to our doorstep," said Grant Fisher, President of VAI Resort. "From the vibes of Mykonos and Tulum, to the beaches of Miami, to the concerts and parties of Las Vegas, to the ultra-modern attractions of Dubai, we're bringing the best of the best to VAI Resort right here in the heart of Glendale."