THIS. IS. PHOENIX. ep1 - The Buzzed Goat, Ahwatukee
Posted by Scott Graff on Friday, October 30, 2020 at 12:13 PM
By Scott Graff / October 30, 2020
Comment
THIS. IS. PHOENIX.
The Buzzed Goat, Ahwatukee, AZ
Born and raised in the Phoenix metro area, I've spent my entire life in this vibrant city. Join me as we showcase the stories, explore the style, and experience the spirit about what makes Phoenix truly amazing.
I'm Scott Graff and THIS. IS. PHOENIX.
On this very first episode of THIS. IS. PHOENIX. we're at The Buzzed Goat, Ahwatukee's favorite coffee shop. We're about to meet Gabe von Weimer, and he's gonna give us a tour, so come with me.
So Gabe tell us about The Buzzed Goat.
It's Ahwatukee's coffee shop. You know, a lot of people from the community come in here to meet. I feel like everyone knows everybody. High energy, great coffee, great customer service."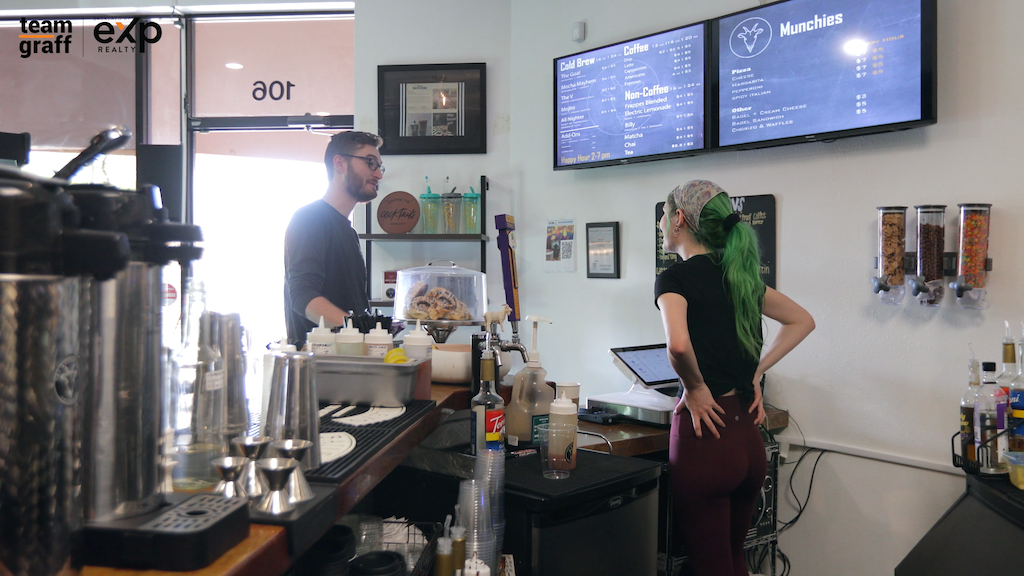 What makes The Buzzed Goat so special?
I gotta say the people. Not just the people you know who I employ, but the people that come in here. I feel like many relationships that's been made here, you know deals have been signed here, you can't put a price on that. Very special.
Now you're more than just a coffee shop right?
Yeah that's right. We just got a liquor license about a month ago, and it's been going pretty well. We have happy hour every day. We have wine, cocktails, and our coffee cocktail's a must.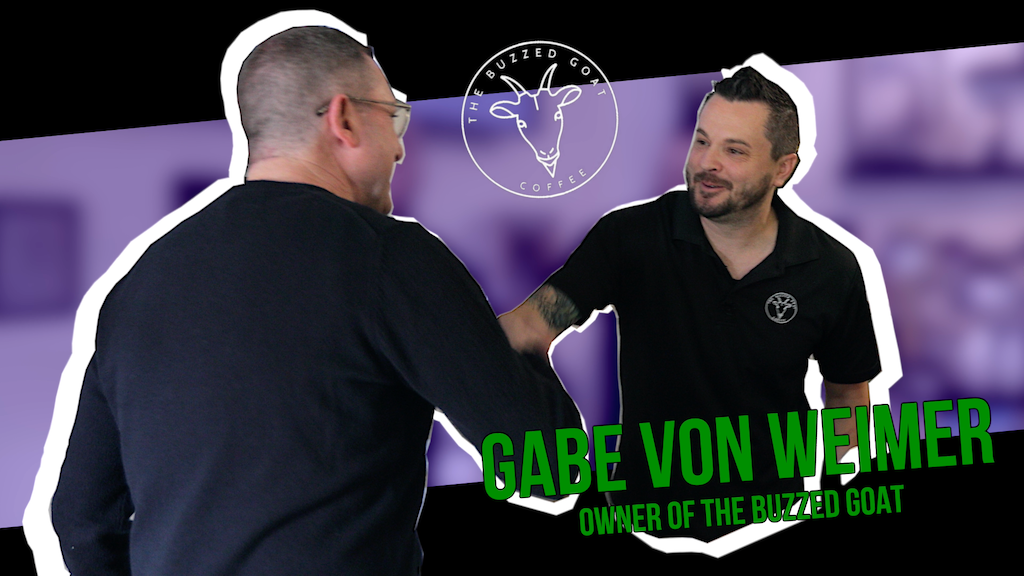 Tell us about your flat breads. That's new as well right?
Yeah we just start doing some flat breads. Trying to do something light, but having liquor, we gotta have some food.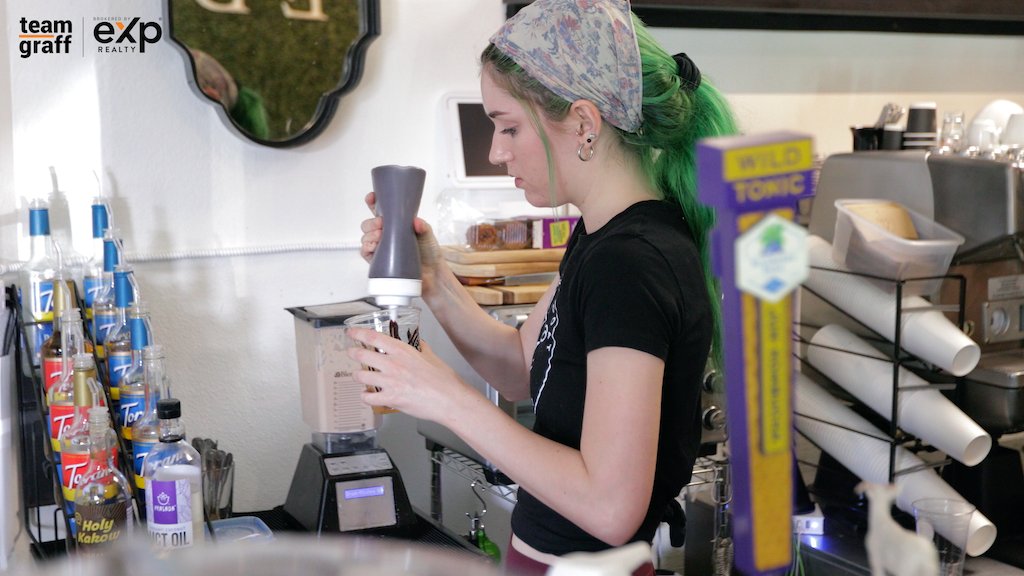 You have a food truck… a coffee truck... what is it is? It's black and it's cool. That's what I know.
It's called a food truck, but it's just coffee we do coffee, and espresso on there. Cold brew is our thing.
How'd you make that decision to pull that into your business plan?
I actually started with the food truck, to get my feet wet in the coffee business. You know it was a dream, but is it gonna work. A coffee shop is a lot more expensive than a truck, so we start with the truck. It took off and never looked back. We do a lot of events, we do a lot of stuff with the local school's out here, charity events as well. Wherever we're needed in Ahwatukee.
What is it about a coffee truck or a food truck that just brings so much energy to an event?
Yeah it's really trending right now. I think everyone loves a good food truck.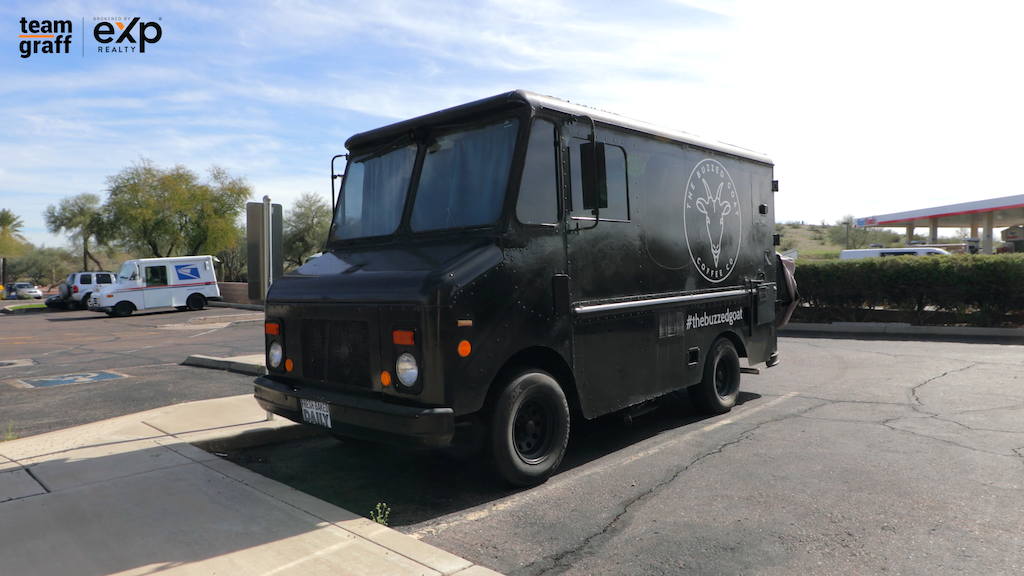 How are you connected to this community?
I went to school out here. I've worked out here. I used to run a local restaurant out here. We do a lot of local events so I've just kind of met a ton of people in a short period of time.
What's your favorite part about living in Phoenix?
Everyone's always gonna say the weather. I mean I love when it's hot so I don't mind the weather at all and I love when it's nice out, like today is a beautiful day out.
Also to see it grow, from Chandler all the way to see the rebirth of downtown Phoenix. Just seen it grow, and you know, to be able to be proud of where you're from.
When I told a handful of our clients that you were gonna be THIS. IS. PHOENIX. they had a couple questions that I'd like to ask you.
Do you know when someone's on the first date?
Sometimes, I mean, especially with the dating apps. I definitely seen some people being awkward.
So The Buzzed Goat's a good place for a first date?
Yeah because you know we do have coffee if they're not drinking, but if they are, we do some wine or some cocktails for them as well.
You have a rich background in restaurants right?
I do yeah. I come from the restaurant and hotel management so I've been doing that for about 20 years.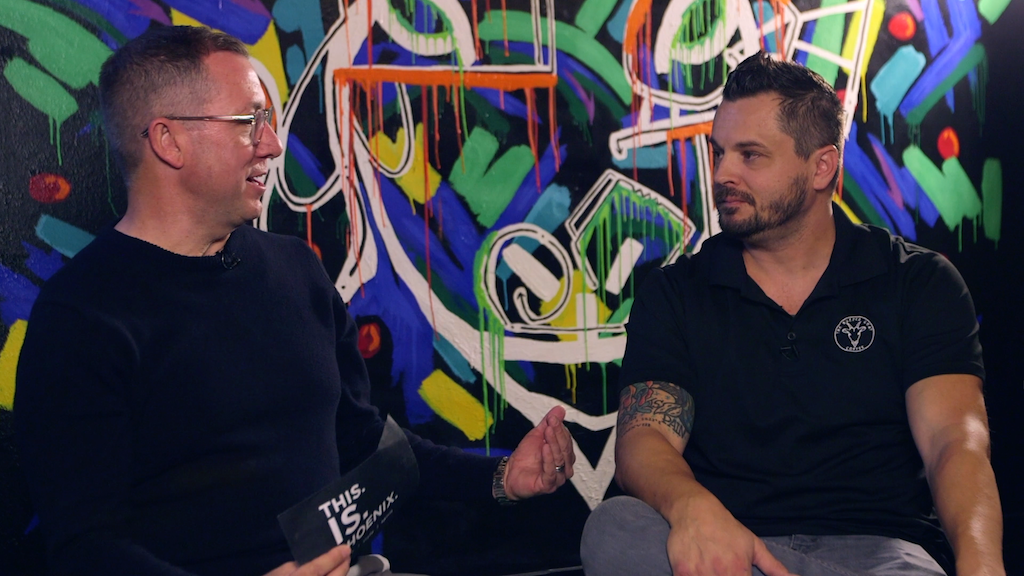 You're pouring all that knowledge into The Buzzed Goat.
I take the best from the bar business and the restaurant. Add it with coffee and see where that takes us. So far It's been going great .
Gabe how does someone connect with you?
You can always come to our shop, but we're definitely on all platforms.
thebuzzedgoat.com
Instagram.com/thebuzzedgoat
facebook.com/thebuzzedgoat
twitter.com/thebuzzedgoat
What's one of your best sellers?
I would say right now the S'mores Cold Brew. People are going crazy for it. We do marshmallow puffs that we melt down, with a chocolate drizzle on the cup, and then we do toasted marshmallow flavor, cold brew, and cream.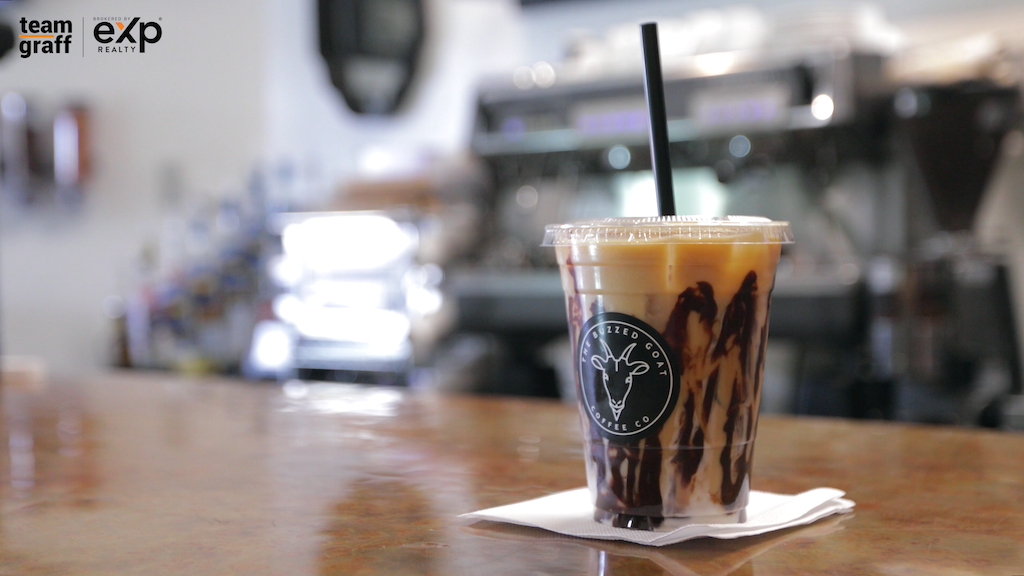 That's awesome. It's everything you said it was going to be. Gabe thank you, for being a part of the very first episode of THIS. IS. PHOENIX. Clearly The Buzzed Goat is a very special part of what makes Phoenix so amazing. Thank you for tuning into this episode of THIS. IS. PHOENIX. We'll see you next time!
Get a BOGO FREE DRINK by showing this post at The Buzzed Goat until Thanksgiving 2021.