Scottsdale home inspired by world renowned architect listed for sale
Posted by Scott Graff on Thursday, July 21, 2022 at 9:00 AM
By Scott Graff / July 21, 2022
Comment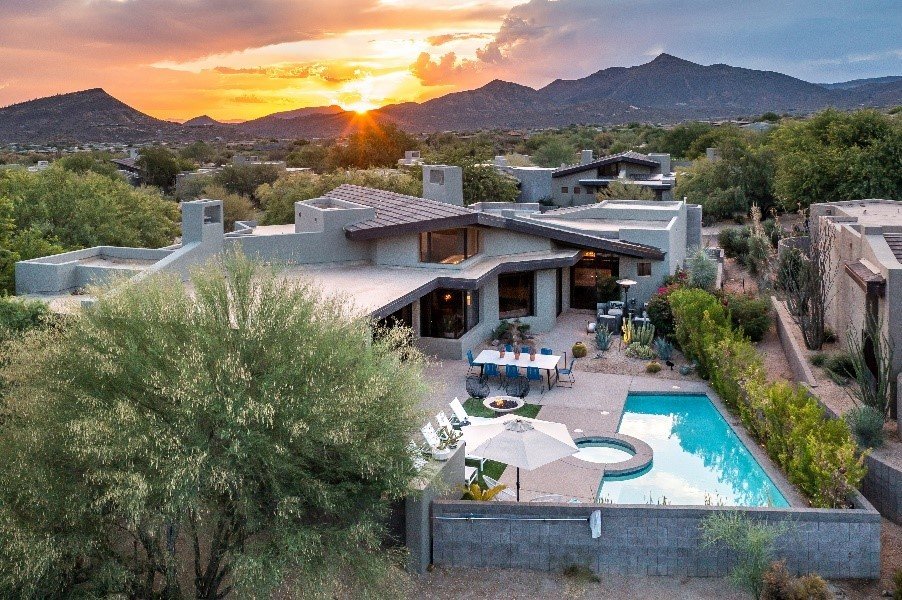 By: Scottsdale Independent
Russ Lyon Sotheby's International Realty has announced the property listing of 10711 E. Fernwood Lane, in Scottsdale, for $2.9 million.
The real estate firm says, what makes this property particularly special is that it is a "reimagined design" of world-renowned architect Bing Hu.
Hu is reportedly a sought-after, award-winning architect. He has completed over 300 projects at a combined construction value of over $10 billion, according to a press release. A graduate of Taliesin West (Frank Lloyd Wright's architectural school) in Scottsdale, Hu is well known for continuing to involve and bringing a unique style and flair to every single project.
"While this house was designed nearly 30 years ago, it stands as a testament to the timelessness of organic architecture. Taking the principles I learned from my time as an apprentice at Taliesin, I designed this house with modern simplicity in mind," said Hu. "The house combines classicism and modernity, with clean lines and a material palette that fits the surrounding desert landscape. The pitched roof form creates visual interest in the interior spaces and is complemented by deep covered porches that provide necessary protection from the scorching desert sun. The reimagined interiors elevate the home to provide luxurious finishes while still allowing the original architecture to shine."