Home prices hit $1M average in 2 Gilbert ZIPs
Posted by Scott Graff on Friday, March 25, 2022 at 9:00 AM
By Scott Graff / March 25, 2022
Comment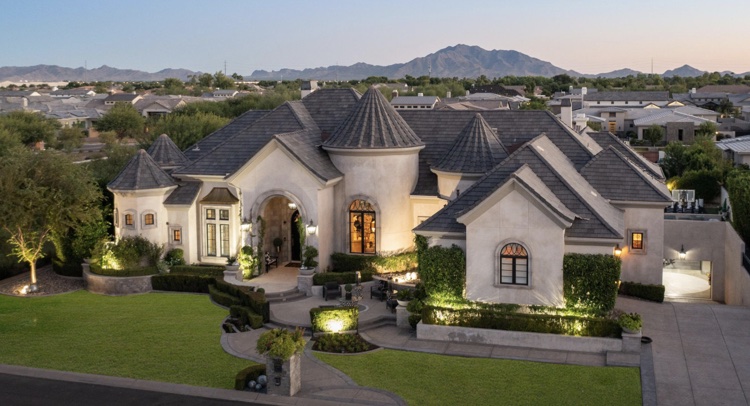 By: Gilbert Sun News
In yet another sign of the relentless increase in housing prices, the Valley's top market analyst said the average price of a home listed in Gilbert ZIP codes 85297 and 85298 exceeds $1 million, putting it among 28 Valley postal zones with seven-figure list price averages.
"If rising house prices scare you, then the best place not to look is the average price for active listings," the Cromford Report wrote. "Unless you are made of stern stuff, you should look away now."
Cromford Report then proceeded to note that the average home list price in 85297 is $1,180, 505 – nearly double the $598,296 average list price in that ZIP code three years ago this month and ranked 20th among its list of high-dollar ZIP codes.
In 85298, the average list price is $1,070,875 – also nearly twice the $563,455 average list price in March 2019 and placing 25th among the 28 ZIP codes.
Leading that compilation is the Paradise Valley ZIP of 85253, with average list price of $7.2 million while the lowest is the Windsong area of Phoenix with just over $1 million.
That group of what Cromford Report calls "eye-watering numbers" also includes one ZIP code in Ahwatukee and four others in Phoenix, all of Carefree, Wickenburg and Cave Creek; seven in Scottsdale, two in Mesa, the Gold Canyon ZIP in Apache Junction and one each in South Tempe and Glendale.
To understand the significance of that, Cromford provides this stunning fact: Just three years ago, average list prices topping $1 million existed in only seven Valley ZIP codes.