Condo floor maintenance tips
Posted by Scott Graff on Monday, June 20, 2022 at 9:00 AM
By Scott Graff / June 20, 2022
Comment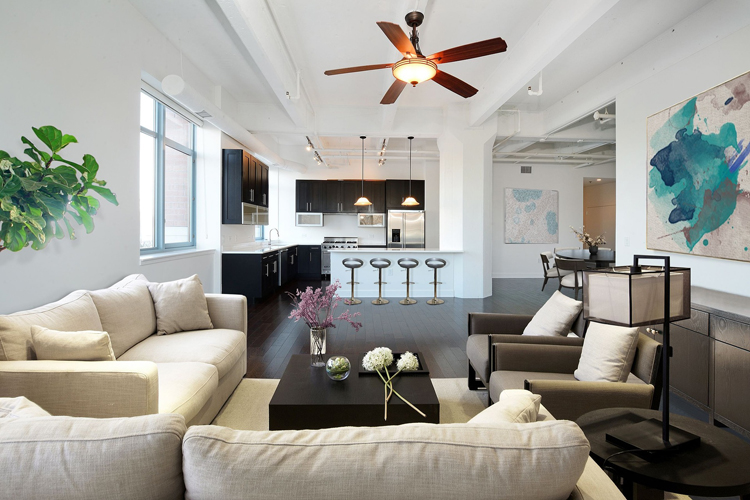 By: AZ Big Media
Whether you have just purchased a new condo and installed custom flooring, or have inherited flooring from a previous owner, floor upkeep is a part of condo ownership. Flooring is a serious investment, and if you want to get as much useful life out of your current floors as possible, you need to know how to look after them. Below are some condo floor maintenance tips every condo owner needs to know.
Carpet
While carpet is certainly becoming less common in modern condos, there is still a fair amount of carpet out there, and depending on its location, carpet is actually preferable to other common materials like hardwood or tile.
One of the must-know maintenance tips for carpet is that high soil areas (such as the entrance, or near a balcony) should be vacuumed with upright vacuums that have a brush bar agitation capacity. Normal vacuuming without a specialized head can end up mashing dirt and grime further into the material.
Concrete
Most people choose concrete because it requires little to no maintenance, but that doesn't mean you don't need a weekly cleaning schedule for it. Concrete should be kept free of debris and dust using a mop, and then left to thoroughly dry so it doesn't become a slipping hazard.
Concrete should be cleaned using a low-sud cleanser and an auto-scrubber – which is the easiest way to tackle concrete.
Hardwood
Over time, beautiful wood flooring becomes scratched and worn. The solution to beat up floors is to screen and recoat. Screening (often referred to as buffing) is done quickly, and is a relatively inexpensive procedure.
When hardwood is placed, it is given a top coat of polyurethane that you can lightly rub off using a buffer with an abrasive surface. Once that top coat of polyurethane has been removed, you can apply new coats. This process is more for floors that have damaged finish, as opposed to damaged wood underneath.
Outdoor flooring
Outdoor flooring is generally treated and designed to be more durable than interior flooring, but you will still have to keep it well-maintained if you want it to last. Floor maintenance and installation experts recommend that you "spot clean spills immediately to avoid stains or damage, and advise cleaning periodically.
If you have exotic hardwoods outside, you should make sure to periodically apply a coat of protective oil with anti-UV properties, especially if your balcony receives considerable sunlight.
Granites and composites
In order to keep granite looking brand new, you have to seal it. There are different kinds of granite, from commercial to residential grade, and all of them need to be sealed. This is especially the case for granite flooring outdoors, which receives the full impact of the elements and requires extra TLC.
Condo flooring, inside and out, requires effort to keep looking and feeling great. You don't have to spend thousands on upkeep, but getting the most out of your investment does require some knowhow. Keep the above maintenance tips in mind, and your floors will have a much better chance of standing the test of time.