THIS. IS. PHOENIX. ep2 - AV Barber Co., Gilbert
Posted by Scott Graff on Tuesday, December 7, 2021 at 6:09 PM
By Scott Graff / December 7, 2021
Comment
THIS. IS. PHOENIX.
AV. Barber Co., Gilbert, AZ
Born and raised in the Phoenix metro area, I've spent my entire life in this vibrant city. Join me as we showcase the stories, explore the style, and experience the spirit about what makes Phoenix truly amazing.
I'm Scott Graff and THIS. IS. PHOENIX.
On this episode of THIS. IS. PHOENIX. we're at AV. Babrer Co., the hippest barber shop in town! We're about to meet Alberto Villalobos.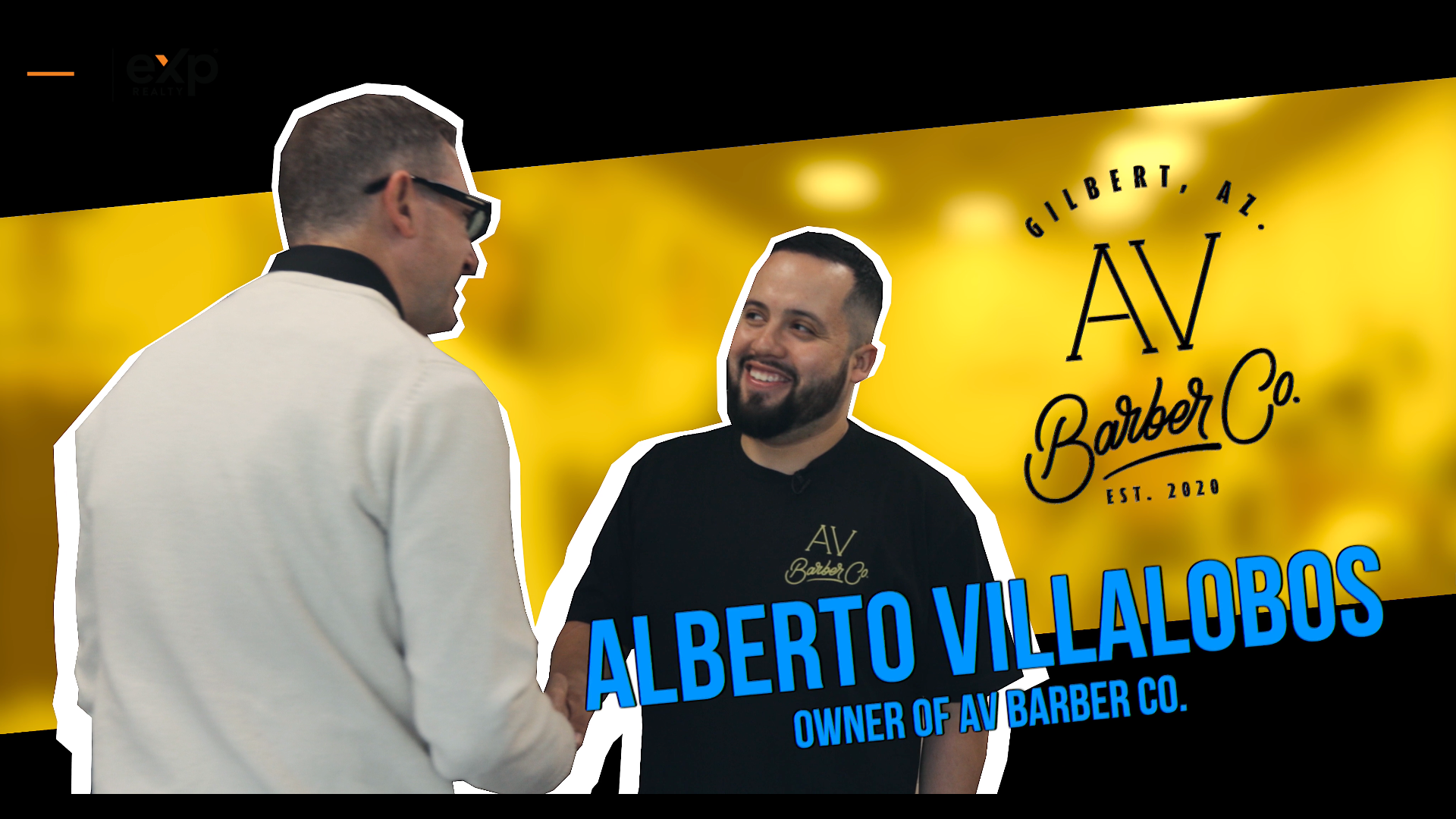 Where's the name come from?
My previous spot that I was at, it was just myself. And then I decided to expand. And then I just kept the same name.
You went all out as we can see.
Yes, I took the risk. And now we're here.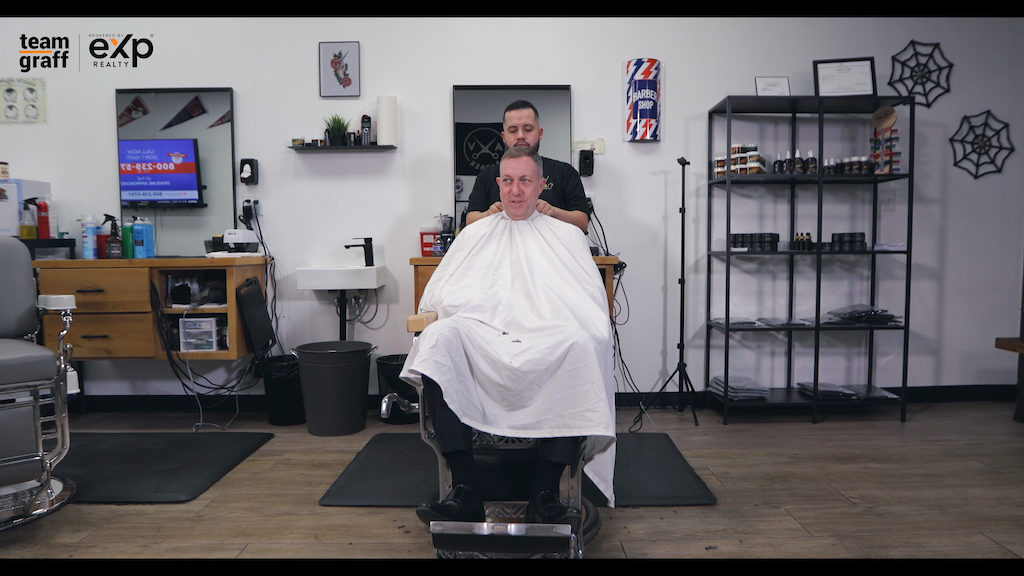 Well, tell us about AV Barber Co.
AV Barber Co. is just a modern, traditional barber shop here in Gilbert. We specialize in haircuts, beer trims, anything that male service needs.
So what makes your business so special?
We truly care about every customer that comes in. We take our time on the haircut, make sure everything looks good and also talk to people and make sure everybody feels welcomed. I just want everybody to care about every customer that walks in. All my customers range from kids to adults, older gentlemen, some athletes, some musicians that I've met before. I've met a lot of cool people, and I learned from my customers, too.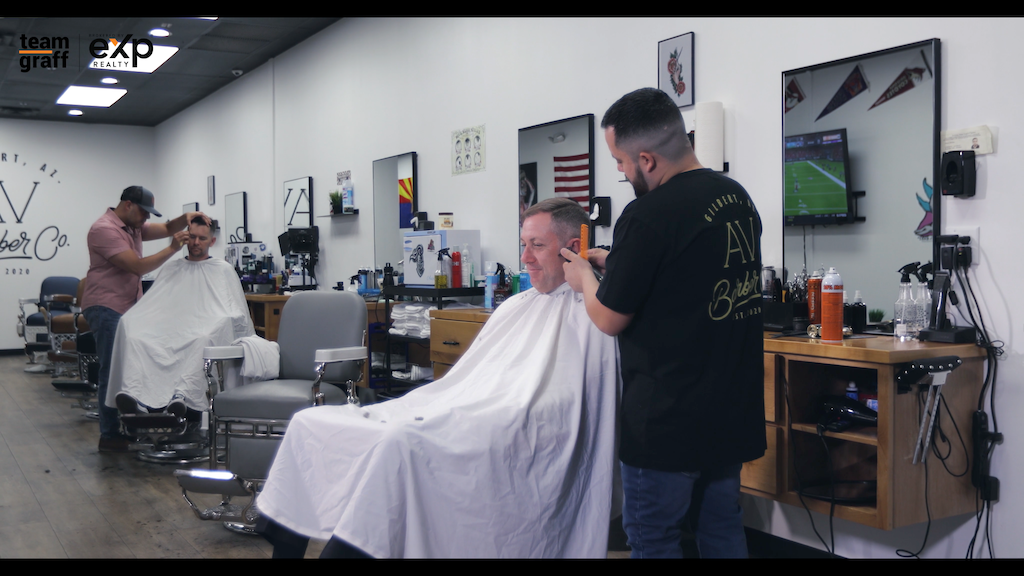 Are you able to share who these celebrities are or no?
No, I don't like to share that stuff that much.
Tell us about this location because this is a brand new location for you.
I actually grew up around this area, and there's never been, like, a Barber shop in this area. I think Gilbert is ready for a good barbershop.
So how long have you actually been in business?
We've been in business since May. So we're going on five months now in this location. But I've been cutting hair since I was 16 years old. I was a sophomore in high school.
What drew you to the business?
Since I can remember, I've always liked cutting hair. Everybody that knows me knows that I've been cutting hair since very young.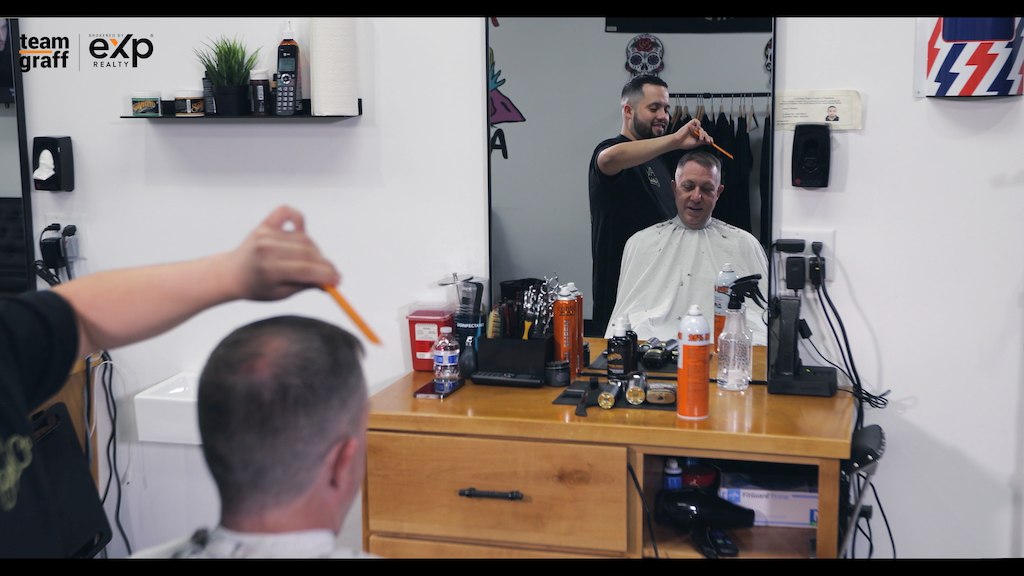 Well, you appreciate Barber shops so much so that you have a story behind all these chairs.
Yeah. Every chair here in AV Barber Co. they're all vintage. They're all over 100 years old, most of them. I've been collecting them for two years now because I love the history of barbering. It's one of the oldest professions, and I just want to keep it going.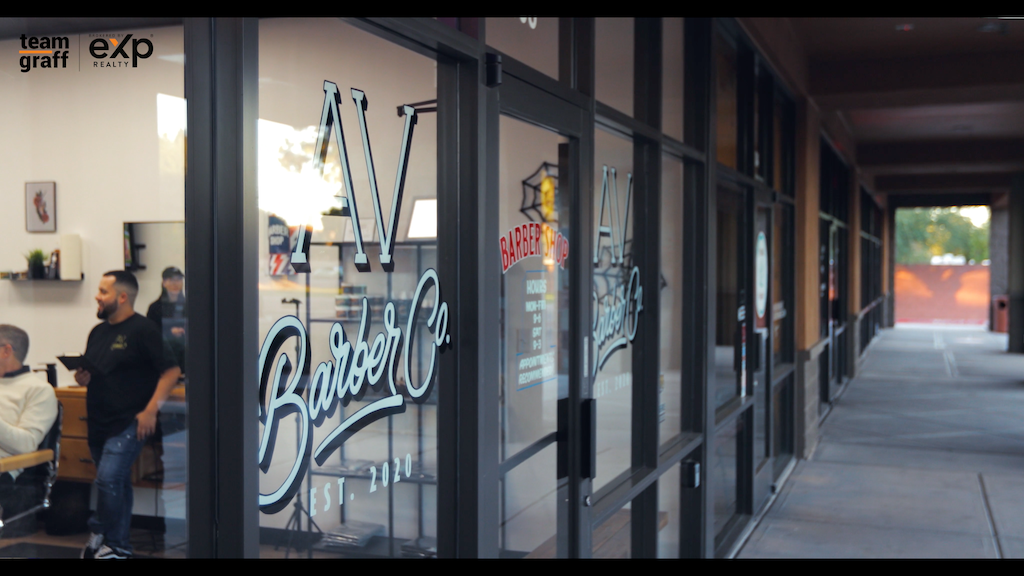 Tell us how you're connected to this community.
I'm very proud to be from Arizona, from Phoenix. I've been here all my life pretty much.
You went to high school in Gilbert?
I went to Higley high school, which is a mile away from myself. Proud to be here and to serve everybody here in this community.
What is your favorite part about living in Phoenix, specifically, this part of Phoenix?
Gilbert, I think my favorite part about growing up and living in Phoenix is watching it grow so much and being able to grow with that and my kids to be able to have a good future here. And I love Cardinals sons. I just love Phoenix. I love Arizona. I love Gilbert.
And the mural that's on the wall over here that's curated by yourself and a local artist, right?
Yeah, local artist John Garza. We came up together with the design.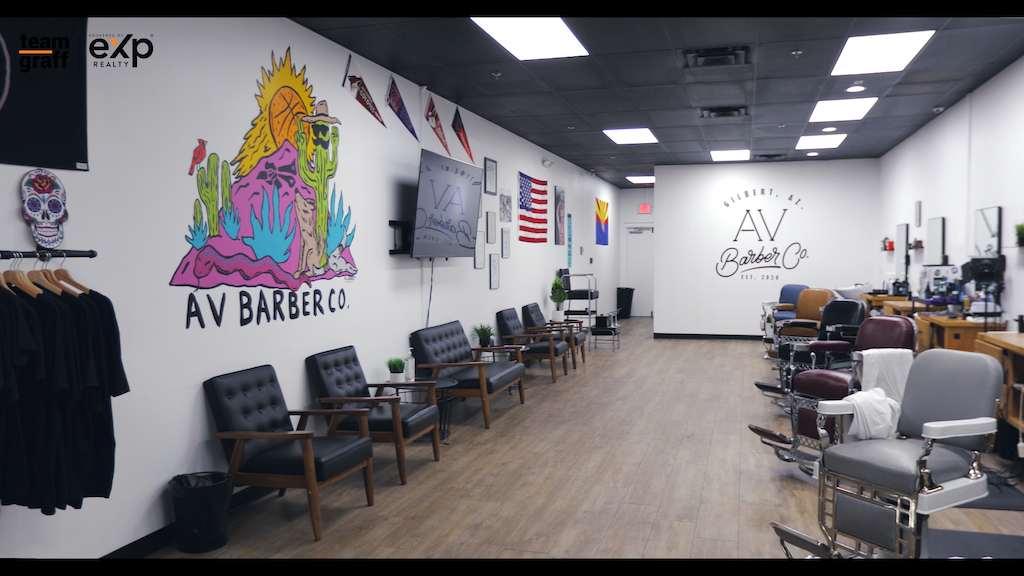 So how does someone connect with you?
You can reach us on our local pages on Facebook, Instagram. It's at AVBarberCo. You can book online on the website ( https://avbarberco.com)or give us a call
Alberto, thank you so much. Thank you so much, Scott.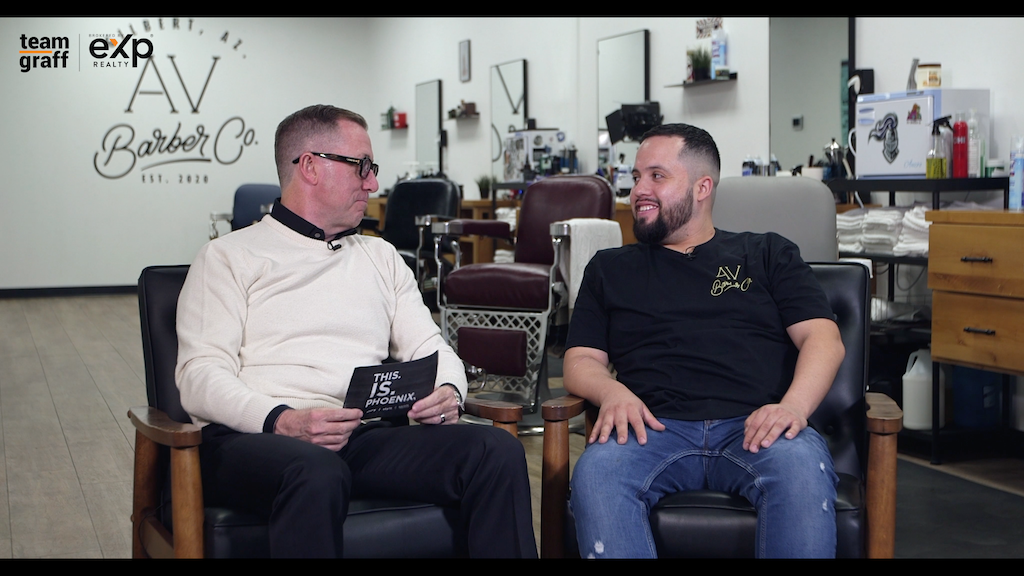 Thank you for tuning into this episode. We'll see you next time!
I'm Scott Graff and THIS. IS. PHOENIX.