A look inside IDA on McKinley shipping container housing project
Posted by Scott Graff on Wednesday, June 1, 2022 at 9:00 AM
By Scott Graff / June 1, 2022
Comment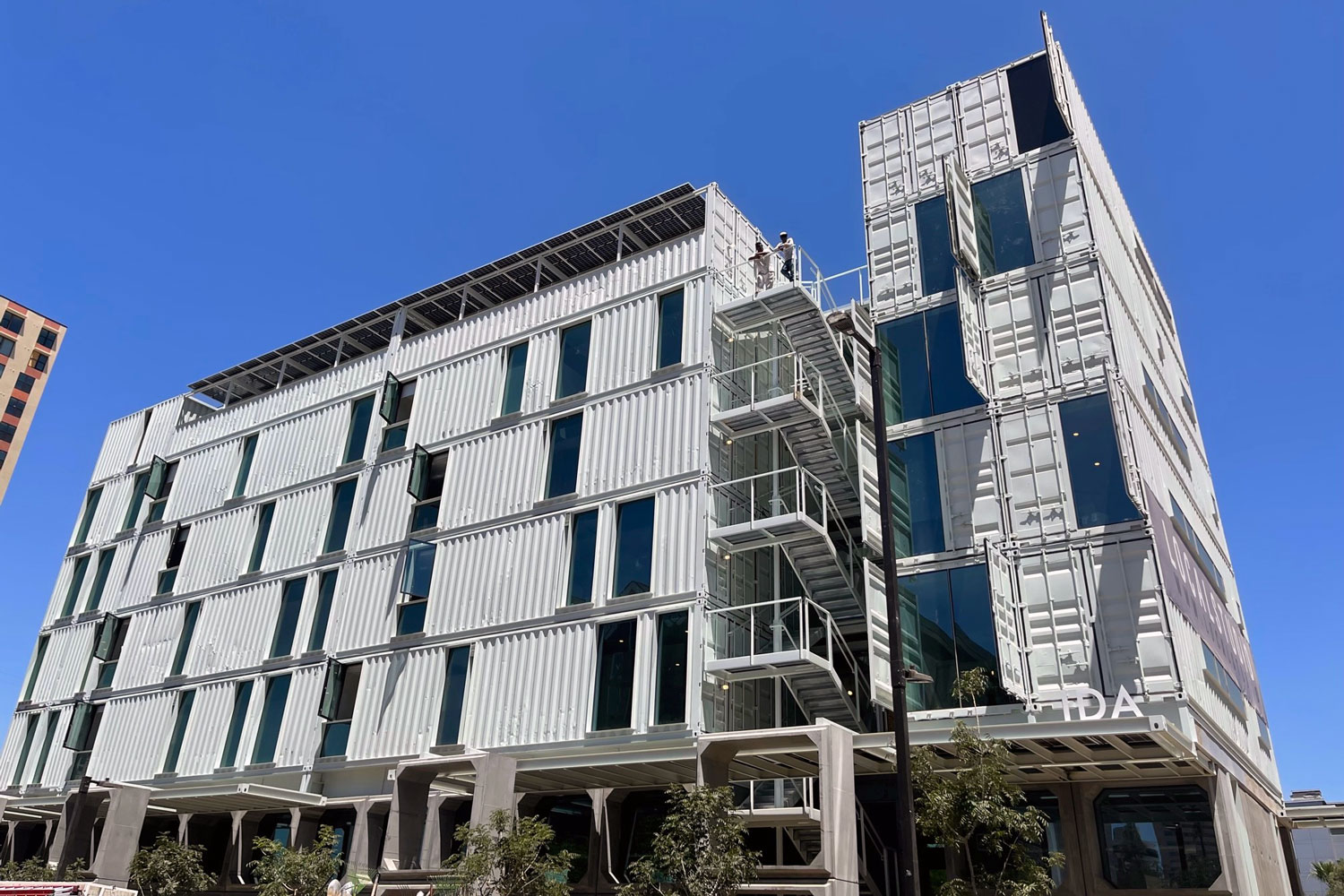 By: AZ Big Media
From journeying across the ocean to transporting people into new, sustainable homes, these 66 recycled shipping containers were made to move. IDA on McKinley is the tallest development built from shipping containers in the nation, according to design-build firm Local Studio. Opening in June, the six-story building features 18 one- and two-bedroom apartments, with ground-floor space for commercial tenants.
In all, the project utilizing 615,000 pounds of re-purposed Corten steel, known for its high strength and corrosion resistance.
An "urban infill" project, IDA on McKinley replaces a small parking lot on the corner of McKinley and Third streets, barely big enough for 22 cars. But activating an under-utilized parcel is just the beginning of its environmental impact, according to developers.
"What I'm trying to accomplish is changing hearts and minds one block at a time, particularly in the area of sustainability," said Kathleen Santin, partner at Local Studio. "It's what we've done from day one."
The trend of taking shipping containers and recycling them into architectural elements for homes hit Phoenix in the fall of 2015, when Containers on Grand opened. It already had a waiting list upon completion.