5 of 10 fastest-growing Arizona cities are in the West Valley
Posted by Scott Graff on Thursday, June 2, 2022 at 9:00 AM
By Scott Graff / June 2, 2022
Comment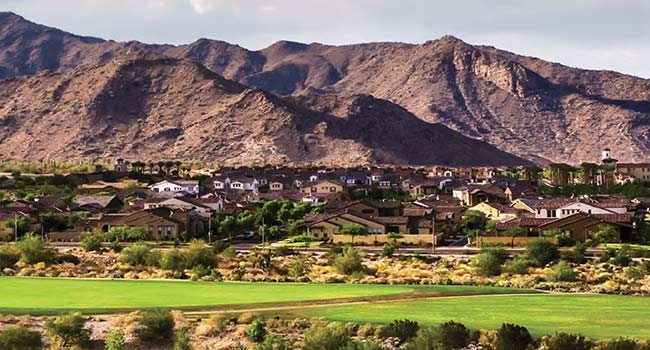 By: AZ Big Media
Once a frontier outpost famous for Tombstone shootouts and Lost Dutchmen's gold stashes, few people consider Arizona an urban jungle. And the West Valley, once filled with cotton and dairy farms, is now home to five of 10 fastest-growing Arizona cities.
Despite the rapid growth and long after the days of the Wild West, Arizona is still sparsely populated.
Though Arizona ranks 6th among the states by size, it's 14th in population, behind many smaller (in area) states like New York, North Carolina, and Pennsylvania.
Further, just 18% of its land is privately owned. The majority is Native American reservations and federal land managed by the U.S. Forest Service. That leaves a honeycomb of developed areas available to greet the new residents moving in at a breakneck pace: from 2020 to 2021, Arizona ranked 3rd for population growth.
People are flocking to Arizona, but where are they going?
We wanted to know where in the Copper State's new arrivals were settling, so we dove into the overall population trends affecting Arizona's growth, then mapped the most popular spots for inbound moves in 2022. Then, we looked at differences between the 2010 and 2020 censuses to find Arizona's fastest-growing cities in three categories: Small, Mid-size, and Large.