2022's Most Affordable Places To Live & Work In The US
Posted by Scott Graff on Friday, April 1, 2022 at 9:30 AM
By Scott Graff / April 1, 2022
Comment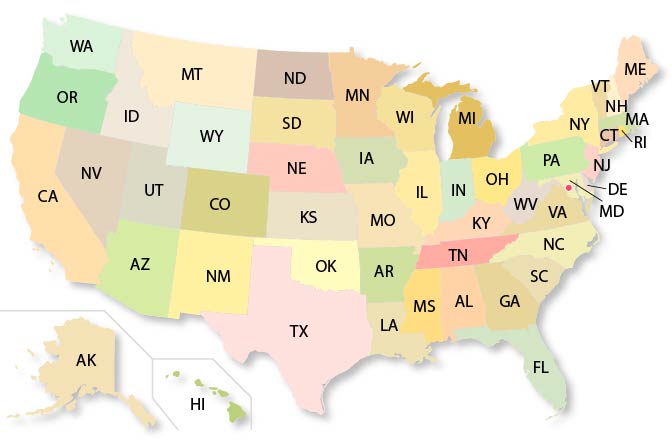 By: GoodHire
2021 was a tumultuous year for many Americans. Across the country we dealt with continued restraints and restrictions caused by the COVID-19 pandemic, threats to an already shaky labor market, spiking housing costs, and record inflation that saw prices increase at the fastest rate in 40 years. Many Americans have struggled this past year, and those same people are looking for financial relief in 2022.
So, what is the source of that relief? Will financial relief for Americans arrive in the form of a new job, a salary raise, cheaper rent, or a refinanced mortgage? Will it necessitate relocation to a new city with increased opportunities for financial stability? Our research shows the latter may indeed be the case.
Data from North American Moving Services shows that 20% more Americans moved in 2021 compared to 2020. Additionally, U.S. News & World Report shared that "2021 brought an acceleration of moves to smaller, midsized towns and cities," because of a desire to leave high density areas due to risk of COVID-19 infection, but also due to Americans perception of work flexibility in 2022. Add in the cost of a home or rent in major cities, and a 2022 move to more affordable cities that also offer great work opportunities makes sense.
Therefore, if a person needs to make a major move in 2022, what guides their decision, and ultimately, where would they like to go?
To provide answers, data scientists at GoodHire crunched the numbers using data sourced from the US Census Bureau, the Bureau of Labor Statistics, the Bureau of Economic Analysis, and the US Department of Commerce.
We dug into seven key factors for cities in the US with a labor force of more than 150,000 people. Each of the following seven key factors were weighted appropriately and scaled. Our data scientists then calculated the weighted sum of the factors to obtain the final score and create a list of the most affordable places to live and work in America in 2022.
Wage Growth

(20% weight)

Unemployment Rate

(10% weight)

Job Growth

(20% weight)

Percentage of Jobs Open

(10% weight)

Renter Affordability

(15% weight)

Homeowner Affordability

(15% weight)

Real Per Capita Personal Income

(10% weight)